Learn how construction vendors expand

their omni-channel collection, make it

easier for their clients to pay, and save in

processing fees. all – at the same time.

​
Receiving online payments by construction vendors has become the new standard. StructShare, a material management and purchasing system, purpose-built for the trades, allows your clients to manage their entire purchasing cycle in one place from A-Z. by accepting payments through StructShare you empower your clients and make it easier for them to pay your invoices. You preserve the highest level of customer service, save time and up to 33% in processing fees, and all with only a short simple process . ​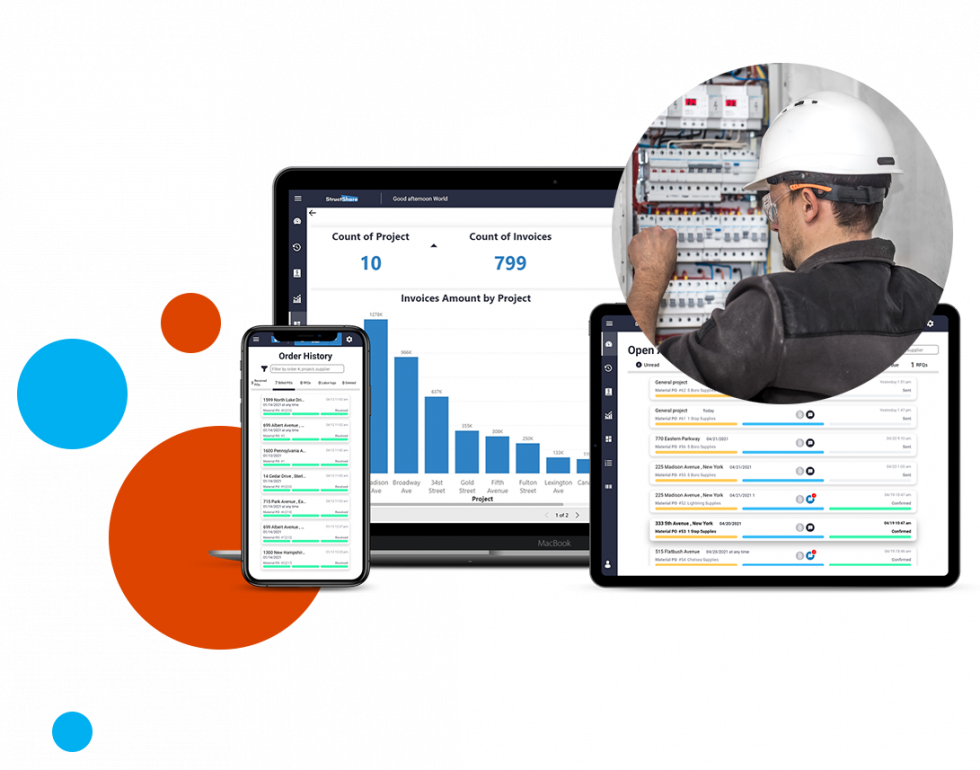 Online Integrated

Payment Methods – The

New Standard for

Construction Suppliers

​
Fill in to download the eBook