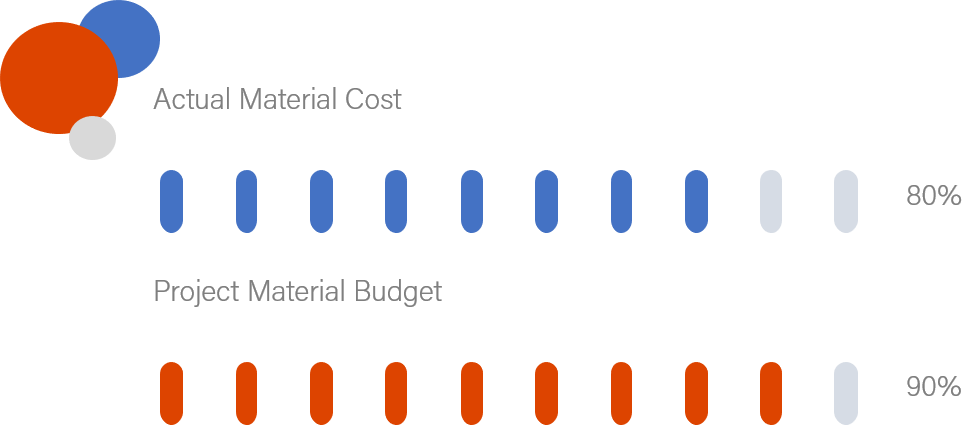 Improve job cost accuracy with seamless budget and inventory tracking. Track building material costs by project phase and cost code. Get real-time visibility on inventory and budgets at a glance with project expense dashboards.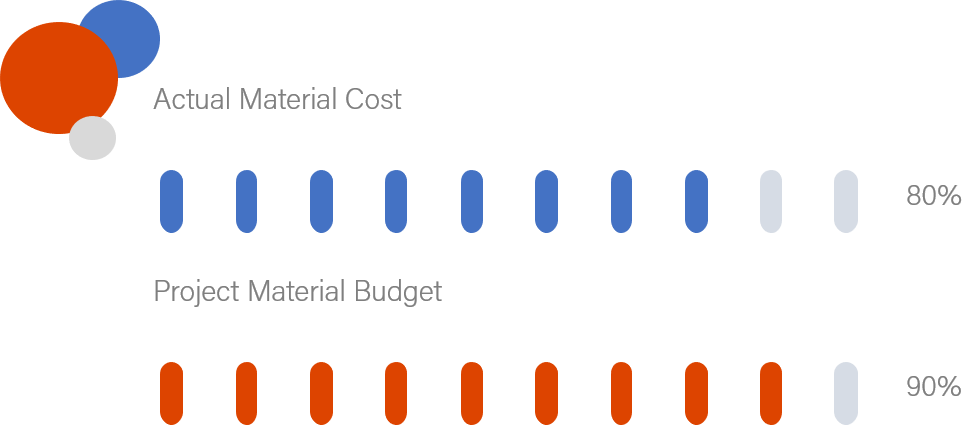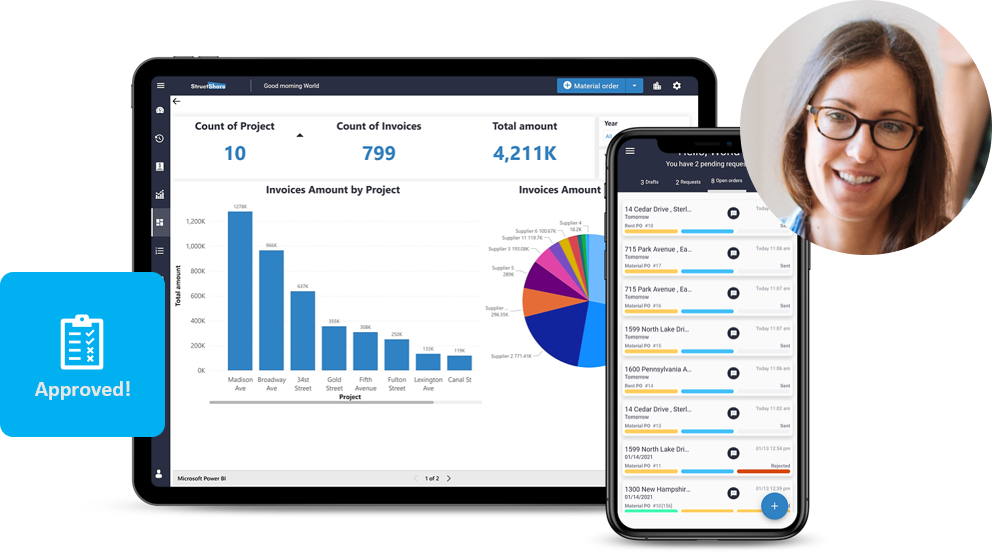 100% Automated Invoice Reconciliation
Stop chasing PO's and invoices! StructShare helps accounting teams capture building material costs in the field from order request to itemized receiving and dramatically improves the accuracy of financial reporting.
Zero-touch invoice upload
Automatic three-way matching between PO, invoice & delivery
Track material delivery & get automated discrepancy alerts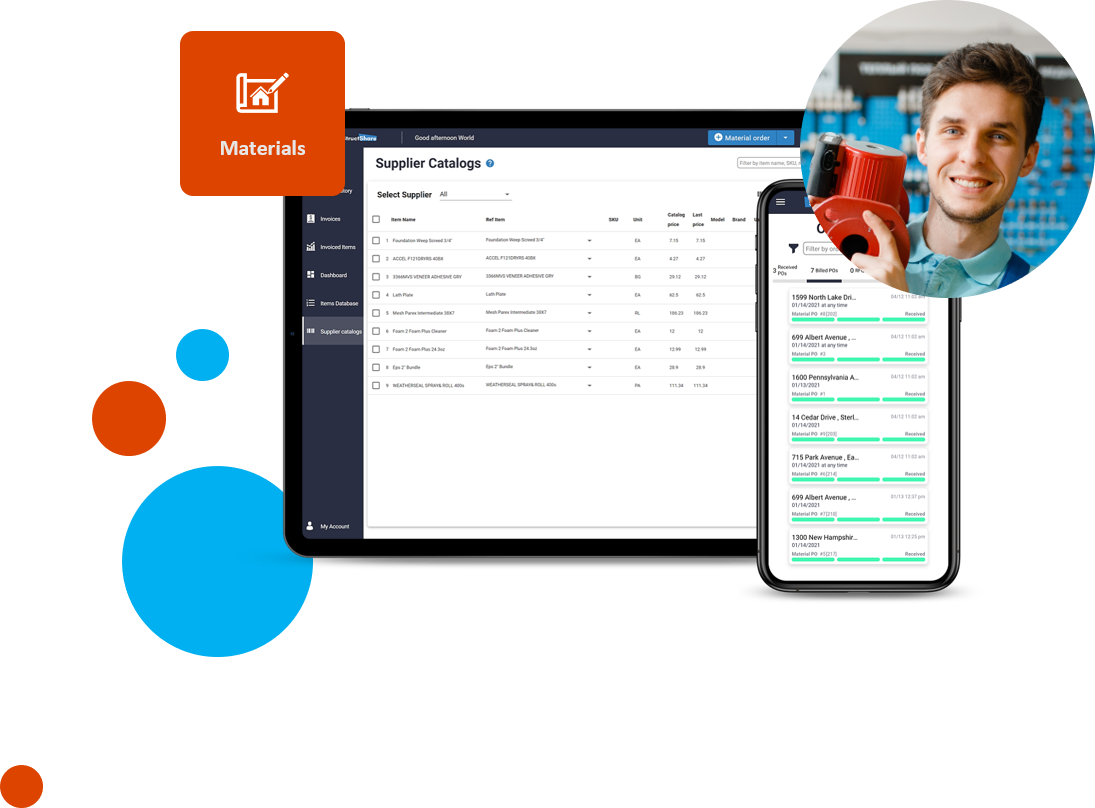 Instant Field Ordering & PO Processing
Instant field ordering allows field teams to request PO's for approval and drives real-time collaboration with procurement and accounting. Upload supplier catalogs and simultaneously submit RFQ's to multiple suppliers.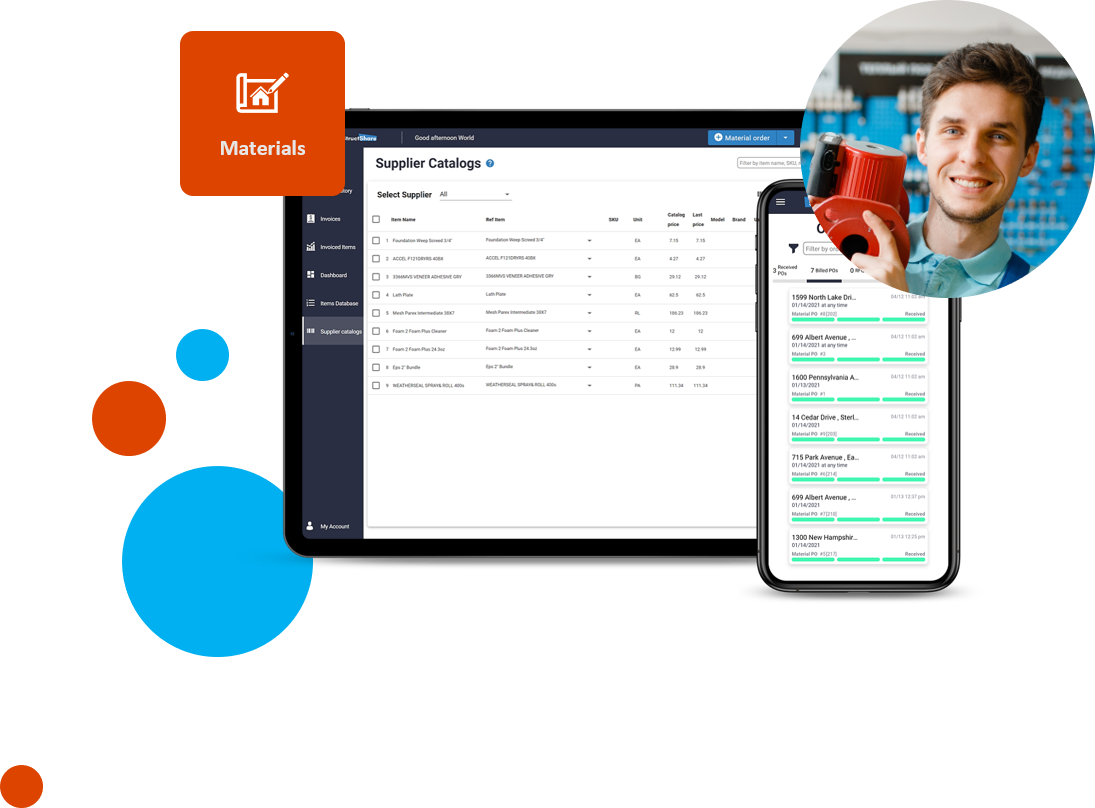 Core Features
Finally, all material workflows within one simple platform! Purchasing and material management, connecting the entire material operations lifecycle in a single easy app.

Foreman | PM Mobile App
Preloaded item data base & supplier catalog
Search-based and free text item selection
Real-time notifications, office and supplier chat

Invoice Reconciliation
Automatic invoice upload
3-way matching — PO | Invoice | Receiving
Collaborative invoice approval including chats

Purchase Order Management
Multi-level approval flows
Single click processing including pricing
Clean, professional PO documents

Accounting Integrations
Sync project material costs with your GL
Real-time dashboard and reports
Digital payments

Order Delivery Validation
PO Group chats – office | field | supplier
Mobile delivery capture and past-due alerts
Shared updates for field, office and suppliers

Project Cost Tracking
Project budget tracking and breakdown
Line-item purchasing history
Real-time expense dashboard by project
Capturing building material costs in the field increases the accuracy of project cost data and helps contractors manage project profitability.
Less Manual Entry
Increase accuracy and stakeholder communication.
Faster Request to Delivery
Improve purchase order and invoice approval cycles.
Increased Savings
Save on labor, manual data entry, delays, errors, and pricing optimization.
"We have a diverse field team and they have all found StructShare easy."
"StructShare is customer focused and it's noticeable."
"It's simple software that does exactly what we wanted to do."