Effective Materials Management for Construction Subcontractors
February 14, 2022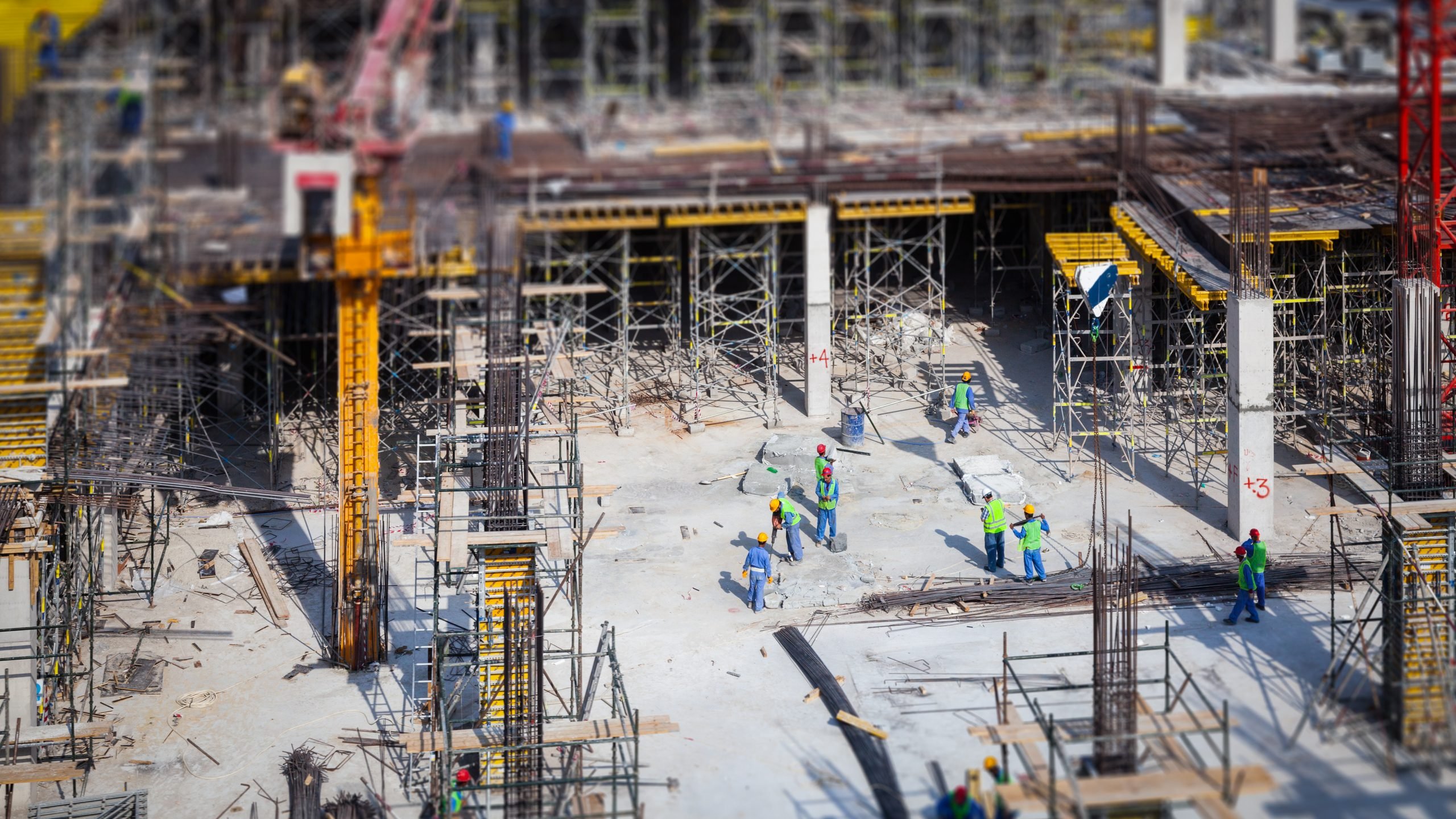 Ineffective construction materials management for projects can result in high costs and delays in project completion. In addition, such cost inefficiencies negatively impact the subcontractors' competitiveness and stumps organizations trying to streamline work processes for their projects.
Innovative thinking and technology can respond best to business drivers by integrating the entire material and supply chain work processes to provide project teams with online access to material information during all project phases.
This article will discuss current construction industry challenges of materials management, the business benefits of implementing an effective materials management platform, and highlight StructShare's platform to helping subcontractors achieve effective materials management for lowered total project and installed costs.
1. Construction Industry Challenges
As subcontractors embark on more extensive and complex projects, materials management becomes increasingly challenging. Managing materials is critical as any materials shortages will delay the project and put it at risk. This then affects the maintenance of a consistent flow of materials for production, thus affecting the overall project. In addition, inaccurate materials information, such as incorrect bills of materials, counts, shipping or receiving errors, and so on, will also affect the overall project life cycle and increase project costs.
Working with several stakeholders (GCs, suppliers, internal) within the materials management process impacts the overall project supply chain as there is an increased risk of data inconsistencies.
Subcontractors and self-performing GCs need to optimize materials management processes for improved productivity to remain competitive.
StructShare recognizes key industry challenges that need to be addressed:
Material procurement inefficiencies
Increased risk and project costs due to delays caused by breakdowns in the materials management process
Integration difficulties of the materials management process with the overall project life cycle
Definition and quantification of material in the manner best suited to the individual project
2. Business Benefits
An effective construction materials management platform can integrate the entire material and supply chain work processes. Project teams have online access to information from start to finish during all phases. The business benefits of effective materials management include significant cost savings and increased material management efficiency. Effective materials management governs the material- and quantity-related activities by providing:
Efficient corporate and project specification management
Definition and quantification of materials
Procurement and material tracking through delivery
Scheduling and forecasting
Supplier, Accounting, Project, Warehouse integration and transparency
Timely construction planning down to the work package level
2.1 Managing Reference Data at One Place
With an effective materials management platform, all stakeholders in the construction project supply chain can manage all reference data in one web-based location, offering several benefits, including:
Definition of material attributes for bulk materials or itemized equipment to be used downstream
Provides a common foundation for defining all bulk materials, which eliminates redundancy by creating and managing attribute-driven bulk commodities and specifications at a corporate level
Provides internal revision control, reducing the person-hours required to make revisions
Delivers substantial benefits from materials standardization
Major reduction on traditional paper-based reports, requests, etc
Reduction of mistakes and revision management
2.2 Field and Warehouse Procurement Integration
The field and warehouse data integration present the most current status of any materials used within the project.
The benefits of this capability include:
Ability to leverage a single source of truth
Unlimited comparisons of quantity statuses
Management of inventory change and keeps everyone on the same page
Reduces risk of over/under material ordering
Standardized processes for creating material requisitions according to company-specific operating procedures
Increases efficiency in the process and provides just-in-time ordering potential
Continuous tracking of material requirements against material acquisitions, which allows for proactive project management of potential surpluses and shortages
2.3 Supply Chain Management
An effective materials management platform enables users to seamlessly integrate interchanges with suppliers, manufacturers, fabricators, and freight forwarders. The ability to manage the supply chain has several benefits:
Complete supplier management allows access to historical information on supplier performance on previous projects
Performance measurement criteria help aid future materials ordered
Allows effective, efficient management of materials milestones, which adds value by notification of missed or delayed critical events
Provides timely information and flexible event tracking, increasing project efficiency and savings
Centralized storage of all data involved in the inquiry process: supplier information, attached digital documentation, and requisition-based data
Allows material buyers the option of picking and choosing items during the bid evaluation process or optimizing the selection of suppliers for requisition line items to minimize project costs
Knowledge of material shipments well in advance of release from the suppliers allows for better planning and allocation of resources (labor and equipment)
Ensuring materials are delivered at the right time to the right place to reduce delays
2.4 Jobsite Management
It is critical to balance jobsite staff with material availability so that materials ordered are in-line with the jobsite warehouse in the shortest possible time. Job site management is a crucial component of effective materials management with several benefits, including:
Total material visibility from orders to delivery to installation
Multiple warehouse status capabilities – physical and virtual
Ability to track material movement between the warehouses with audit trails
Work package planning with priorities by sequence or date
Ability to forecast material availability
A complete history of material issues
3. StructShare Material Management
StructShare construction materials management platform is a complete, commercially available materials management platform and mobile field application. It provides a common collaboration platform with seamless integrations to project management, warehouse, and accounting software connecting the supply chain. StructShare is becoming the standard materials management platform used by subcontractors across North America. Existing customers have reported procurement efficiency, lower risks and costs, and other business benefits since implementing StructShare.
3.1 Material Procurement Efficiency
StructShare enables improvement in procurement efficiencies through the following:
A single point to input data; multiple system integrations
Eliminating duplicate data entry for downstream groups (e.g., accounting)
Standardization of workflows for all projects
Performance improvement project over project
Less "panic" buying and better planning
With better quality and quantity of data available, decisions can be proactive
3.2 Lower Risks, Lower Costs
StructShare construction materials management helps to lower project costs and improve risk management through the following:
Improved audit performance with reduced data entry points
Inadequate performance impacts project schedules while the project team responds to findings
Having easier access to crucial audit data makes it easier to track performance and to recover from required modifications
Minimizes shortages and surpluses
Elimination of deficiencies reduces risks and construction costs
Allows for a construction-driven schedule for early planning of engineering and procurement material activities
Material delivery and arrival control gives the project a complete view of movement and availability to support desired work fronts
Allows for total project material reporting and control without having to gather data from different disciplines
Construction work-front planning and forecasting
Rule-driven processes contractors gather construction work package requirements and assess material situations throughout the supply chain
3.3 Other Benefits
StructShare Materials Management customers have reported other business benefits, including:
Standardized work processes for engineering, procurement, and construction
Standardization reduces costs in engineering, procurement, and construction
Downstream integration compresses project schedules
Assessment of historical project data improves the quality of new bids and shortens bid time
Improved organizational efficiency
Enhanced integration and functionality over in-house legacy systems
This helps to break down silos further and facilitates faster response to change
Ability to see material work processes at a glance
Seamless integration with design and engineering
Real-time information
Improved reporting
4. StructShare User Experiences
Many of StructShare's customers have reported significant time and cost savings. Using StructShare in conjunction with Procore enables project managers to access real-time materials costs. Many other clients have an easy process for uploading materials, invoices, bills of materials, and other expenses directly into their accounting pages.
5. Proven Materials Management Solution
StructShare helps integrate the lifecycle material and supply chain with proven technology to set up the same day of purchase. So yes, no IT resources are needed to get contractors up and running.
StructShare is a real project workbench for all material and subcontract-related activities, spanning the entire project lifecycle. Modular, open, and fully Web-enabled, StructShare responds to construction business drivers by:
Lowering total project and installed costs by reducing labor hours and eliminating material surpluses and shortages
Increasing competitiveness through minimized project bidding time, compressed schedules, and reduced labor hours – including administration, procurement, supply chain management, and construction
Improving risk management through better overall project performance, project cash flow management, and proper management by exception
Managing contracts from the planning, order, delivery, and installation phase to tracking each progress step. StructShare is for total materials management for your projects.
Install and set up the same day of purchase
Get the latest insights on materials management for modern construction jobsites.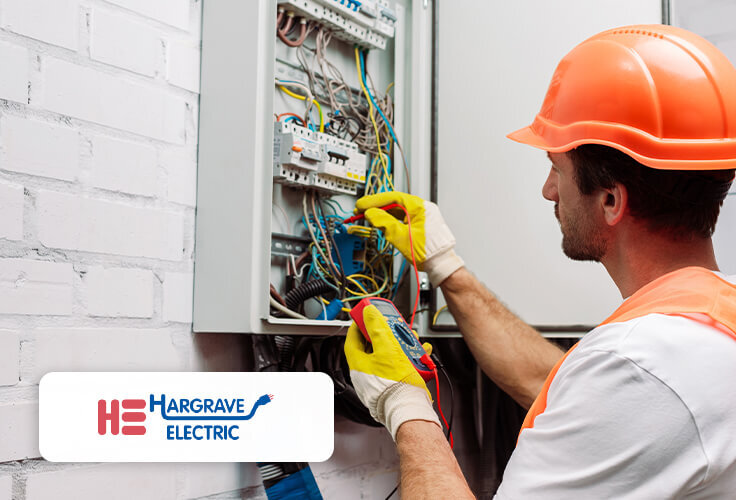 by Christian Erickson | Sep 1, 2022 | Case Study, Material procurement, Trades 101 Blog, Construction material management, Materials Purchasing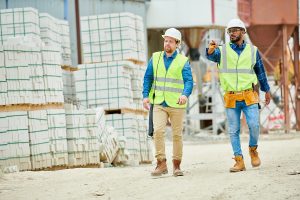 by Christian Erickson | Aug 25, 2022 | Trades 101 Blog, Construction material management